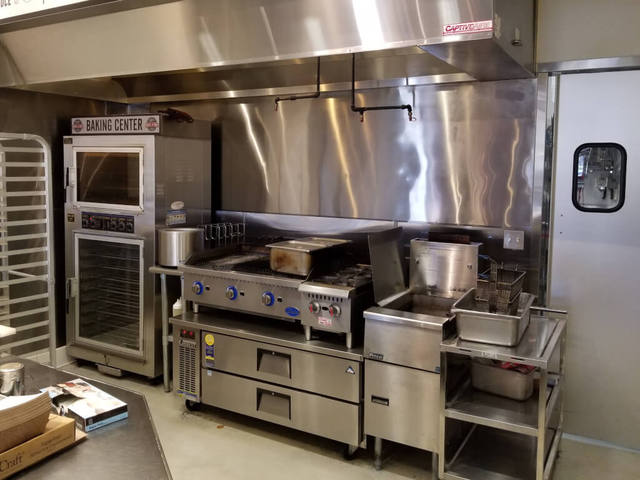 Great Restaurant Rebrand Opportunity!
San Bernardino County, CA
Listing #

$2271

Price

$

Description

Nestled in Yucaipa, this fast casual location is in a newer busy center which offers few dining options for customers: only frozen yogurt, chinese food and Subway, so almost every concept is available! 

The buildout is outstanding: the Seller invested well over $100,000, and it shows.  This includes newer, well maintained equipment, including a 11ft hood and grease trap.  All furniture, fixtures, countertops and stainless steel are pristine and welcoming.  The tasteful decor consists of brick walls, subway tile, vaulted ceilings with beautiful rustic wood beams and a huge ceiling fan that ties the whole space together.  In addition, there is a shared patio for customers who prefer outdoor dining.

Seller is overcommitted, and has closed their doors due to time constraints, and is currently focusing on their food truck business and other restaurants.  We all know the money, time, and frustration required to build out a space; you can deplete your funds before even opening the doors!  This owner has done all the difficult and expensive work for you; save your funds for working capital and marketing!  This is a rare opportunity and amazing price for such a turnkey operation. 

Whether you're kickstarting your first concept, or looking for your second, fourth, or tenth location, this may be the opportunity for you.  Contact the Agent with questions or for a tour.

Agent

Robert Marshall

Mobile

(714) 323-5636

Email

rmarshall@blbrokers.com
Loading listing details...
One moment, please.
Price

Total Sales

Total Sales

Asset Sale

Income

Asset Sale
Space

Rent

CAM

CAM

Lease Expires

Lease Expires

Month-to-Month

Options
---
None
(Inventory is included in the base price)
This Listing is a Confidential Release. The Agent must speak with each prospective Buyer prior to releasing information.
No Lease
Business is home-based
Some terms above may be blank (TBD), as they may not yet be negotiated. Leases vary widely by location, landlord, and Buyer strength; these are frequently negotiated during transactions. Please speak with the Agent for further details.
No Lease
No lease information found.
F/T

·
P/T

·
Ind. Contractors
(Includes independent contractors)
Business is not a franchise
Business is currently Closed
Open: 7 Days a Week None
Closed: None
Hours: None
Business is currently Closed
Bottomline Business Brokers is sharing information about this Business for Sale under the terms of your current, signed Non-Disclosure Agreement. If you visit this business, please do so discreetly. Do not contact owner, employees, landlord, suppliers, or other tenants! Thank you.
We advise all clients to seek independent legal, tax, accounting, and other professional advice prior to making a purchase decision. The information contained herein has been obtained from the Seller. Bottomline Business Brokers (BRE # 01926680) makes no warranty or representation, express or implied, as to the accuracy of this information, and is submitted subject to errors, omissions, change of terms, withdrawal without notice, and any specific listing conditions imposed by our principals.